Brewers' Distributor Limited:
Our mission is to provide quality, cost-effective
distribution and container return service for our customers
Register With Us
Order Beer Online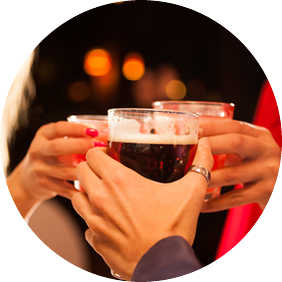 Welcome to Brewers' Distributor Ltd. (BDL)
BDL is a private joint venture company owned by Labatt Breweries of Canada and Molson Breweries for the wholesale distribution of beer and the collection of returnable, refillable and recyclable beer containers within the four Western Canadian Provinces, as well as Northwest Territories and the Yukon.
The overall goal of the distribution alliance between the shareholder companies in Western Canada, is to maximize cost and service performance within the two distinct business processes – wholesale distribution of beer, and the collection of returnable, recyclable beer containers.
BDL operates nine distribution centers and four cross dock facilities in the Western provinces (Manitoba, Saskatchewan, Alberta, and British Columbia). These facilities serve licensed customers throughout the West and the northern Territories.