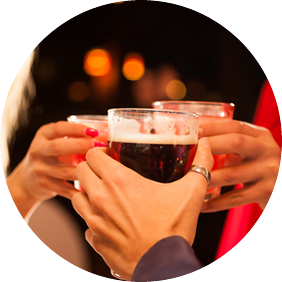 Welcome to Brewers Distributor Ltd. (BDL)
IMPORTANT Notice to All BDL Licensees!
As of January 1st, 2014, orders made by fax and email will no longer be accepted.  Orders may be placed via web ordering or by phone.
Please contact us at 1-800-661-2337 for more information.
BDL is a private joint venture company owned by Labatt Breweries of Canada and Molson Breweries for the wholesale distribution of beer and the collection of returnable, refillable and recyclable beer containers within the four Western Canadian Provinces, as well as Northwest Territories and the Yukon.
The overall goal of the distribution alliance between the shareholder companies in Western Canada, is to maximize cost and service performance within the two distinct business processes – wholesale distribution of beer, and the collection of returnable, recyclable beer containers.
BDL operates nine distribution centers and four cross dock facilities in the Western provinces (Manitoba, Saskatchewan, Alberta, and British Columbia). These facilities serve licensed customers throughout the West and the northern Territories. Head Office is located in Calgary, Alberta.